How to clean your water cooler:
Cleaning your cooler once a year removes dirt and prevents the growth of bacteria. If you use a ceramic dispenser, the container should be thoroughly sanitized at least once a month, using the same procedure.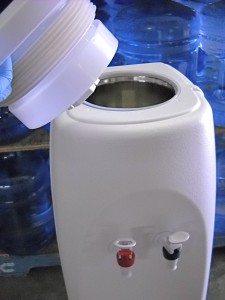 1. Unplug the cooler. Remove the top, where the bottle sits.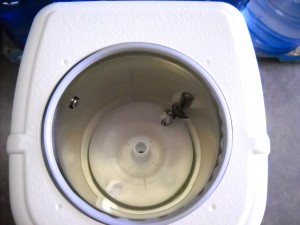 2. Drain the water. If it is a hot and cold cooler, remove the plug from the rear of the cooler to drain the hot water tank, and replace it after. Remove the baffle that is visible within the reservoir.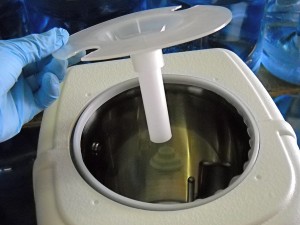 3. Scrub the outside of the cooler, and in the reservoir with hot, soapy water. You may wish to remove the taps and use a pipe cleaner to clean them and the connecting tubes. Dry off the cooler, and make sure no dirt or soap is left inside the reservoir. Replace the taps.
4. Use ozonated water, or bottled water to fill the reservoir. Add a teaspoon of bleach, and let the water sit for about 5 minutes.
5. Drain the water from all taps simultaneously, and then remove the plug from the rear to drain the hot water tank.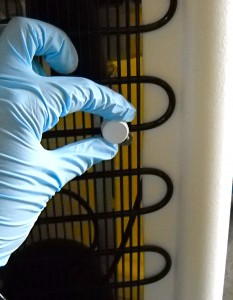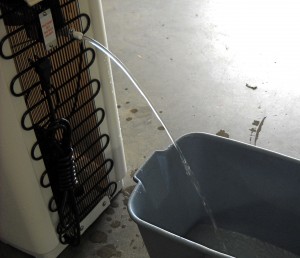 6.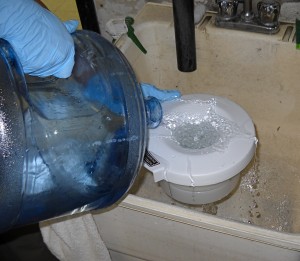 Refill the reservoir and drain
twice,
draining the hot water tank each time.
7. Scrub the top piece and baffle with hot soapy water, rinse well, and replace. You may wish to use ozonated water to sterilize these pieces.
8. Plug the cooler in, pop a bottle of Cool Clear Water on, and you're laughing!
Ozonated water carries an electrical charge that is very effective for sterilization. It is added to our water every day, and will remain in the water for 8-12 hours. For cooler cleaning purposes, bottled water or hot tap water may also be used. If you have any questions, do not hesitate to call the office. We also offer a cooler cleaning service for $29.99.